Indian weddings are the ultimate celebration of culture, fashion, style, and more. The vibrancy they feature fills people's lives with timeless, beautiful memories. It's a day for two souls who will share a lovable bond forever.
From choosing their wedding attire to jewellery, they wish to feature the best of the arts on their big day. When it comes to bridal jewellery, it holds a significant place, as they're purchased with the intention of remaining forever, symbolising their memories.
Given this, there are so many options for bridal jewellery on the market. But if you want something that may have a royal and vibrant feel, you can opt for Hazoorilal polki jewellery in India. The commendable popularity of polki jewellery among Indian brides is the talk of the town. Their timeless beauty is a mark of elegance in the lives of the wearers.
In this blog, we're going to discover the key concepts of polki jewellery that make it a part of Indian weddings. We shall also discuss an array of options for polki ornaments for brides.
Hazoorilal Polki Jewellery in India: A Mark of Royalty in Beauty
Royalty is that factor of a lifestyle that symbolises the power of confidence. Being royal in thoughts and style, people assure themselves of being in a well-standard position.
Similarly, putting on aesthetics that can exude regal charm at weddings is a dream of most Indian brides. One great option to make this wish come true is to buy Hazoorilal polki jewellery in Delhi.
Featuring the purity of uncut diamonds with minimal polish, polki necklace sets and other ornaments complement the bridal look in a unique way. Well, uniqueness is another factor that brides wish to put on their special day.
The art of polki jewellery: a testament to Indian artistry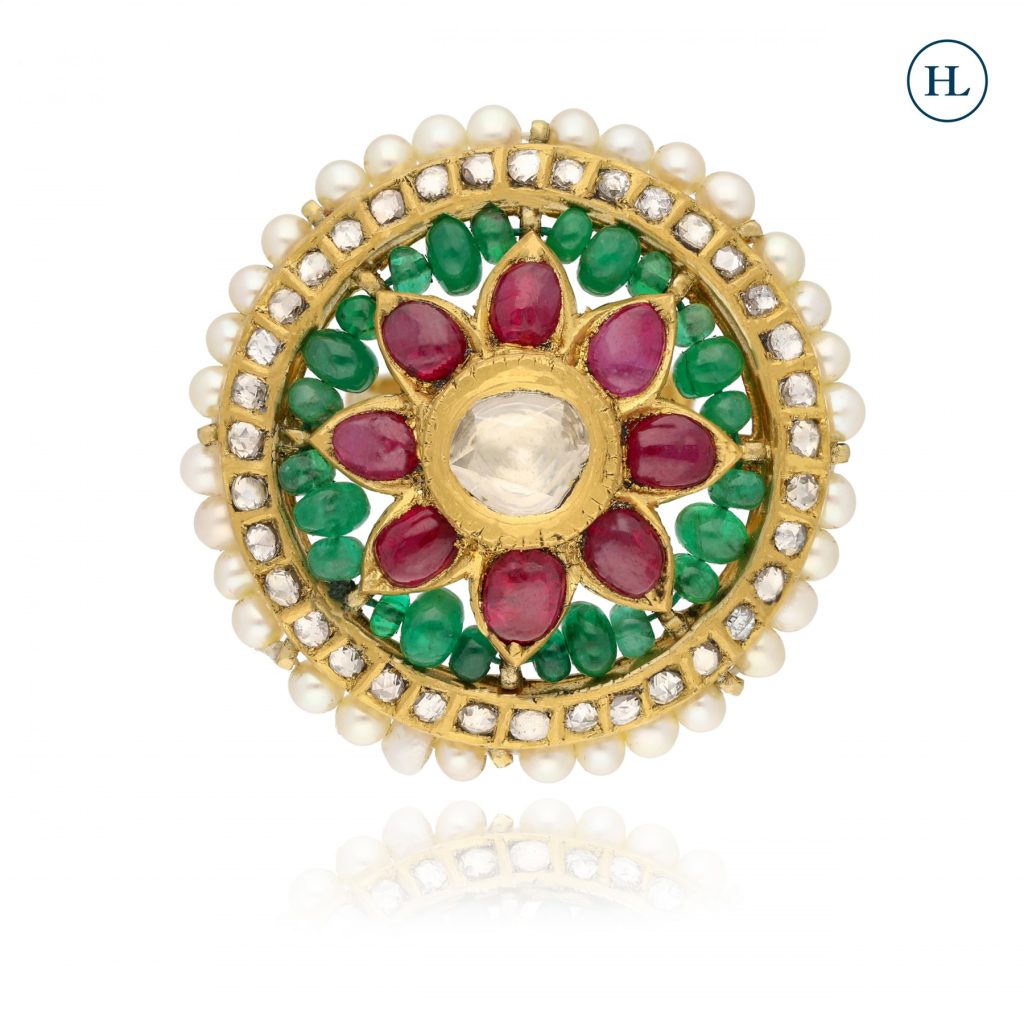 Indian artisans are known all around the world for their expert curation of beauty blended with uniqueness. When discussing polki jewellery craftsmanship, it involves setting uncut diamonds on a gold base. Such preservation of the raw and natural brilliance of diamonds has been cherished by people for centuries.
So, when you buy Hazoorilal polki jewellery sets, you can be confident of wearing preserved art in your mesmerising moment.
Embrace versatility in your wedding looks with Hazoorilal polki jewellery in India!
Indian weddings are inclusive of so many celebrated chapters, like haldi, mehendi, and reception. For all these days, you may want to have distinctive looks, right? If so, Hazoorilal Polki Jewellers in Delhi can help you with this.
Their collection includes a range of polki pieces for each wedding occasion. Polki earrings, rings, and necklaces embedded with vibrant precious stones are all masterpieces for making a statement on each occasion.
Why choose Hazoorilal Polki Jewellers in India?
A jewellery purchase involves a big investment, and you may not want to compromise on quality and purity. In addition, there's a high possibility you may fall for the polki substitutes, so you need to be assured of the brand's credibility. Thus, choosing Hazoorilal Polki Jewellers in India is an ideal option for a safe and secure purchase.