Big moments deserve beautiful touches! When it's your wedding day, it's crucial to choose jewellery that blends tradition and beauty seamlessly. These pieces will be like timeless treasures, adding extra charm to your special day.
Let's talk about something that adds a touch of magic to your special moments: Polki jewellery sets in Delhi by Hazoorilal. These aren't just accessories; they're tiny treasures that turn every moment into a sparkling memory.
Now, you might be wondering, What exactly is Polki? Well, it's like a cousin to diamonds, but with its own unique charm. Polki stones are uncut diamonds, and when crafted by the skilled hands at Hazoorilal, they become exquisite pieces of art that you can wear and cherish. Thus, polki jewellery in India by Hazoorilal is popular for its intricate designs.
Why is polki jewellery so special?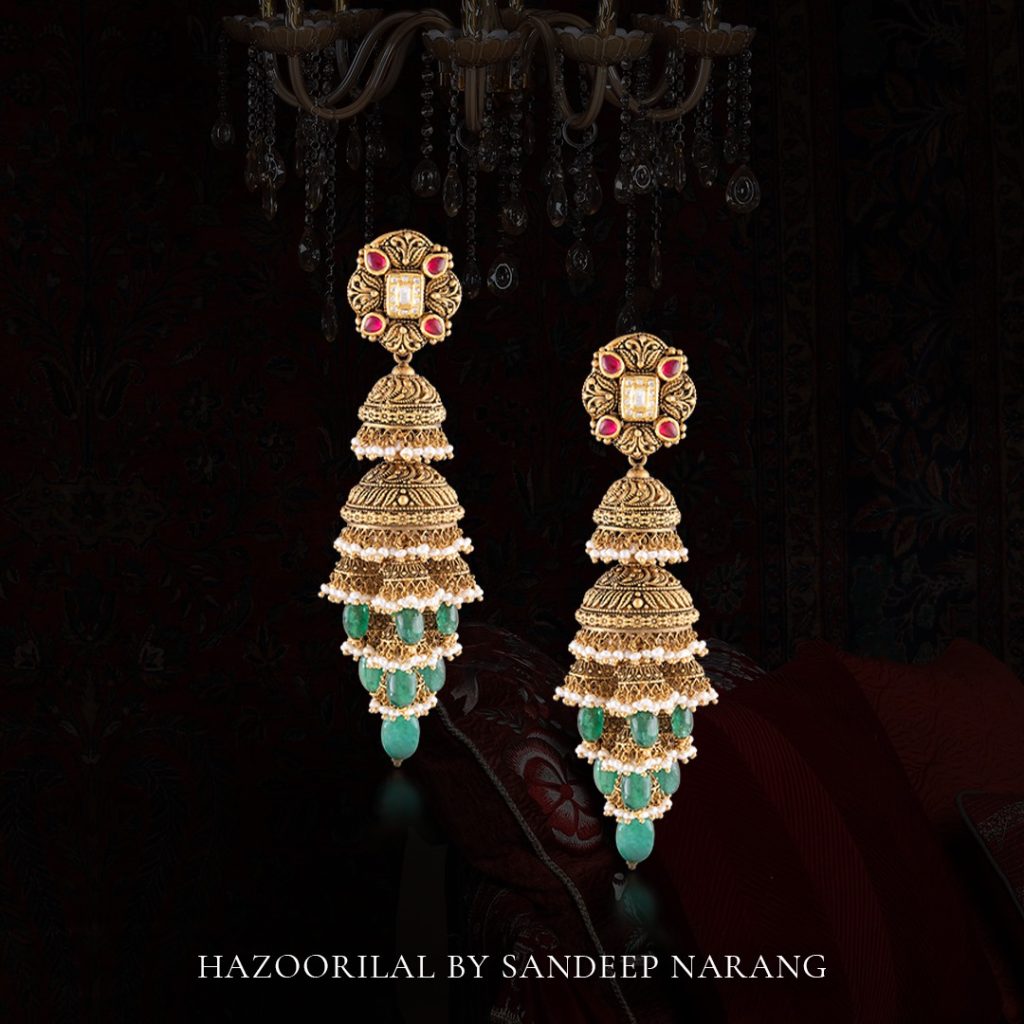 Imagine this: you're getting ready for a big day; maybe it's your wedding, a milestone birthday, or just a day you want to feel extra special. Visit Hazoorilal, one of the best Polki Jewellers in India—the perfect companions for your memorable moments.
One thing that sets Polki jewellery apart is its timeless allure. These pieces are not just accessories; they're stories waiting to be told. Whether it's a necklace that gracefully hugs your neck or earrings that twinkle as you move, each set is designed to make you feel like the star of your own show.
Now, let's talk about its versatility. Hazoorilal understands that every occasion is unique, and so are you. That's why their Polki jewellery sets come in a range of designs, from classic to contemporary. Whether you're a fan of traditional patterns or modern minimalism, there's a set waiting to adorn you.
The artisans pour their skills and passion into every piece, ensuring that when you wear their Polki jewellery, you're not just wearing accessories; you're showcasing artistry. It's like wearing a piece of their dedication and love for their craft.
Polki jewellery has a way of blending seamlessly with any outfit. Whether you're donning a gorgeous saree or keeping it chic with a cocktail dress, a Polki set from Hazoorilal is the perfect finishing touch. It's that secret ingredient that takes your entire look to a whole new level.
A Polki jewellery set is not just an accessory; it's an investment in memories. As you wear it on special occasions, you're creating a connection between the piece and the moments you cherish. It's not just about the sparkle; it's about the emotions attached to each glittering stone.
In a world where everything is constantly changing, Hazoorilal's Polki jewellery sets stand as timeless symbols of elegance and grace. They are not just pieces you wear; they are companions that witness your journey through life's beautiful moments.
In essence, whether you're stepping into the next chapter of your life or celebrating a milestone, embrace those special moments with one of the best Polki Jewellers in Delhi, Hazoorilal Jewellers. embrace those special moments with timeless allure!